Class of 1883/1884
Front row, starting on the left is Cassus Bishop and next to him is Amanda Stouder with the other students unidenitfied.
Second row, starting fourth on the left is Martha Lesh Bishop and next to her is Orin Morris.
Third row, starting second on the row is Nellie Robbins Williams, Herb Renner, Mary Lesh, Elizabeth "Libby" Elston, Unknown student and John Heywood.
Fourth Row contains teacher C.M. Riggs, standing fourth from the left.
Unidentified but included in the class are John Miller, Cora Arthur, John Dickenson, Sally McMullen, Ida Leever Custer, Frank Snider(MD), Ella Leever, F. Farson and Josey Ramsey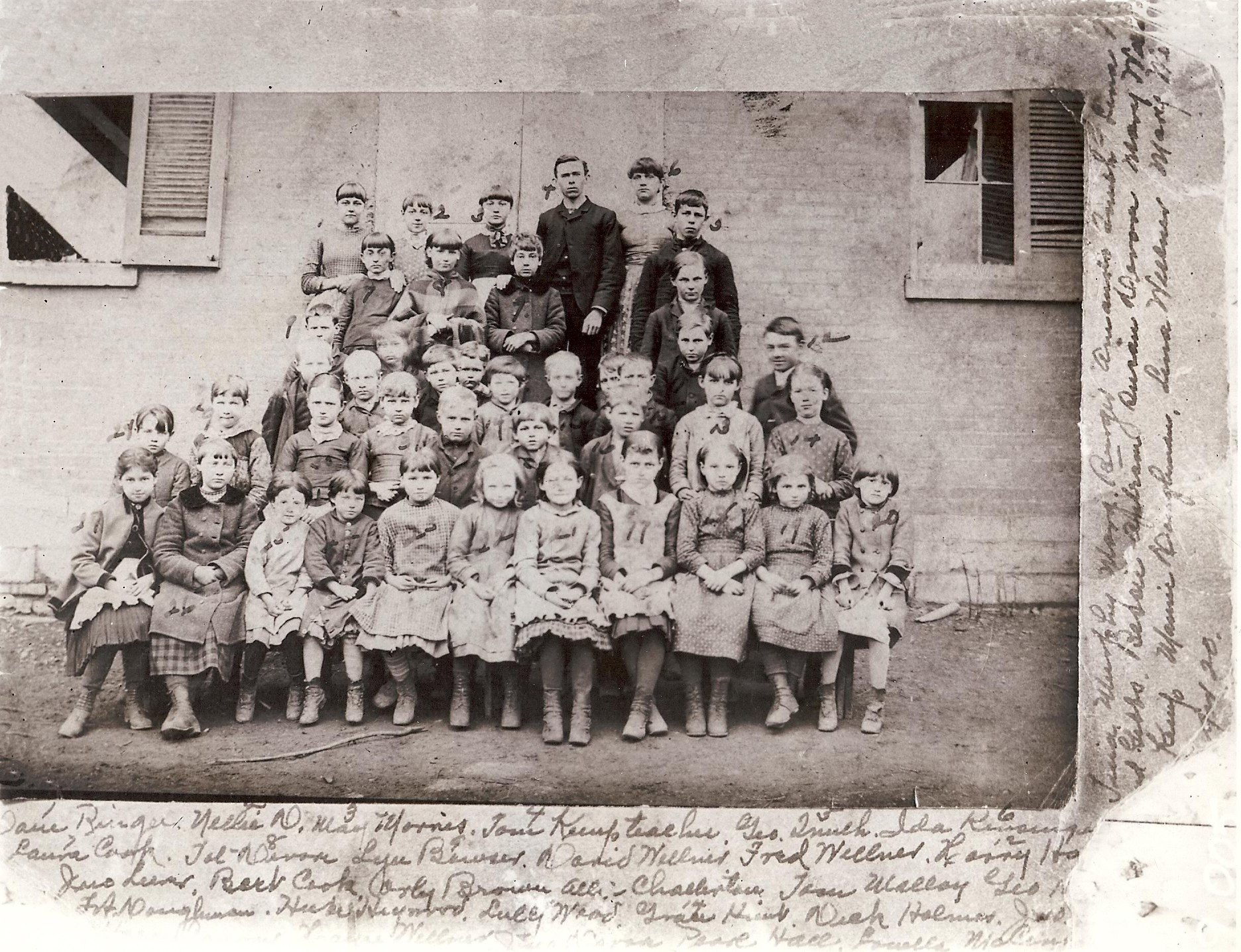 Top Row: Jane Ringer, Nellie Doughman Heywood, May Morris, Teacher Tom Kemps, Ida Kimsinger, George Inuch.
Continued on next row down is Laura Cook, Tul-Devou, Lyn Bowser and David Wellner.
Third Row contains Allie Chattenton, Orley Brown, Gruber Hunt, Dick Holmes, Fred Wellman, B. Cook, and Harry Hall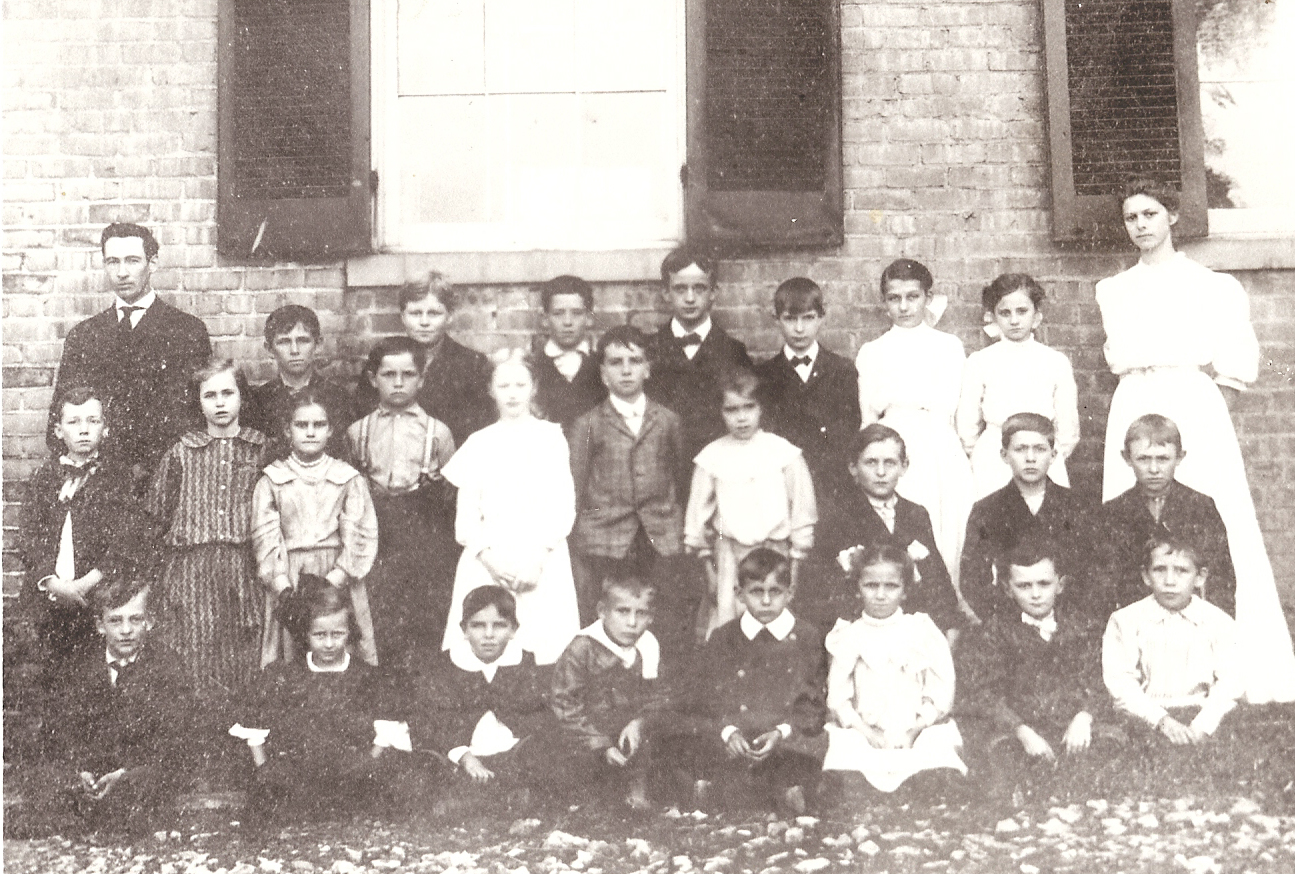 First row: Tom Jones, Marie Cunningham, Ora Irwin, Frank Binkley, Earl Jones, Birdie Irwin, Eugene Snider, George Heywood.
Second Row: Harry Yeomans, Faye Kemp, Marie Franz, Archie Irwin, Henrietta Yakey, Arthur Burns, Rowena Andrews,
John Frey, Howard Binkley and Harold Kemp.
Back Row: Albert Callon (teacher), Lewis Irwin, Frank Linton, George Hoggatt, John Farquer, Lewis Griffith, Beulah Ritchie
Carson, Mary Yeomans Simms and Mable Myers (teacher)